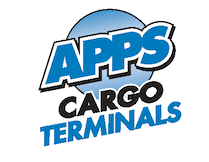 LTL and Truckload to and from British Columbia and Alberta
ACT provides daily overnight service between Vancouver, Kelowna, Calgary and Edmonton. Whether your freight is dry or needs protection from heat or cold, ACT has the equipment to handle it. In addition, ACT provides stuffing/de-stuffing services for major importers and exporters at our bonded transload facility in Delta. Last but not least, if you need a place to store freight, ACT has 500,000 square feet of full service warehousing space.
Key Fact
ACT is the newest member of the APPS Transport Group!